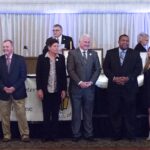 Congratulations to
Bucks County Chapter
Pennsylvania Sports Hall of Fame
2020 HONOREES
Addie Micir
Kelly Kopack
Kaufman Joseph
Kiefer Ralph
Tamm Lauren
Crandall Tyrone
Lewis Dana
Mitchell Kristen
White Christman
Amanda Burke
Wayne Emme
LEGENDS
Paul Wilson
Fred Richter
DECEASED
Dennis E. Warg
The Pennsylvania Sports Hall of Fame is a nonprofit organization founded to perpetuate the memory of athletes, male or female, who have brought lasting fame and recognition to the State of Pennsylvania through their athletic achievements.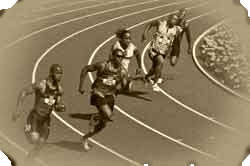 Also eligible for such distinction are those individuals who have brought similar recognition to the State through their contributions to sports in general in managerial, promotional, or other influential capacities.
A committee is currently taking action to design and build a permanent structure to house the honor roll, plaques, and personal memorabilia of Hall of Fame Inductees. The names of individuals winning election to the Pennsylvania Sports Hall of Fame will be permanently inscribed on the Roll of Honor and suitable plaques placed in the Hall The Pennsylvania Hall of Fame has received tax exempt status from the IRS.
MEMBERSHIP IS OPEN TO ALL
Membership in the Pennsylvania Sports Hall of Fame is open to all sports-minded individuals interested in perpetuating the memory of athletic greats who have brought recognition to this Commonwealth during their careers – either through their own achievements, personal influence or contributions. No salaries are paid to any officers, chairmen or committee heads. All serve on a volunteer basis. For more visit the Pennsylvania Sports Hall of Fame website.
PRESTIGIOUS EVENT
The Pennsylvania Sports Hall of Fame Induction Ceremonial is a prestigious event, mainly due to its basic ingredients: reputable and highly respected people who actively participate in and support the awards and the distinguished inductees each of whom possess impeccable credentials. It is a unique gathering of people running the gamut of athletic participation or sports involvement. Bucks County Chapter of Pennsylvania Sports Hall of Fame.
Printable version WHAT IS THE PENNSYLVANIA SPORTS HALL OF FAME?
Bucks County Chapter of Pennsylvania Sports Hall of Fame
Thank you for your interest in our organization; we hope you will become a regular participant in the planning and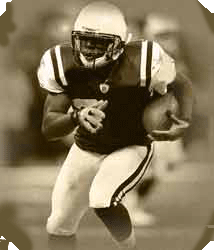 execution of the myriad tasks associated with such an undertaking. As you may well know, Bucks County has been a hotbed of athletic achievement in Pennsylvania for the past sixty years. Having a chapter in the State Sports Hall of Fame gives us a vehicle through which we can  recognize these deserving individuals at both the county and state levels.
If you are not yet a member, information can be found on the membership page of this website. You can print and mail the form or submit it online. Our membership entitles you to several privileges: the rights to nominate eligible individuals to the Bucks County and State "Halls", vote in the selection of eligible nominees, attend meetings, serve on committees, and participate in the activities of the chapter, including the banquets at both the county and state levels. As you can see, membership is the key to getting Bucks County's finest into the state hall; we hope you will help us build that membership by encouraging your friends and associates to join.
We are happy to announce that we have entered into a partnership with the Bucks County Visitors Bureau. The center, located in front of Philadelphia Park Casino on Street Road in Bensalem, houses our Bucks County Hall of Fame. The display contains an inductee plaque, photos and memorabilia.