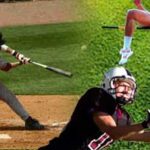 2023 Bucks County Chapter
Pennsylvania Sports Hall of Fame
1L—Scott Adams—Neshaminy Maple Point High School—1974-77
Four-year member of the Neshaminy team in the Lower Bucks County Scholastic Ice Hockey League
Named to the All-Star Team in junior and senior years.
Played ice hockey at the University of Vermont and was named Freshman Defense Player of the Year.
Following freshman year transitioned to officiating. Moved from the elementary level to junior hockey and then to the collegiate level.
Referee and chief of the Bucks League and initiated the three-man system.
Refereed the Bean Pot Tournament in Boston involving collegiate teams.
Referred in the American Hockey League for 20 years.
Referred the AHL All-Star Game.
Was the Off-Ice official in the National Hockey League for 25 years and the NHL Winter Classic in Philadelphia.
Worked with Philadelphia Flyers as an official in training camp for 15 years and as penalty box/TV commercial coordinator.
Supervisor of officials for the NCAA Championship game in 2014.
2L—Lauren Baugher—Neshaminy High School—1989-1992
Three-year letter winner in field hockey. Defender on three SOL Championship teams, a PIAA semi-finalist and a PIAA state champion. Defense limited opponents to 9 goals against and recorded 19 shutouts in state championship season.
Named to Field Hockey, Basketball and Softball SOL First Team and All-Area Team in junior and senior years. Named Outstanding Senior Female Athlete at Neshaminy High School. Selected to the Keystone Games Team in field hockey.
Three-year letter winner in basketball and softball as a third baseman.
Received athletic scholarship to University of Delaware.
Four-year starter in field hockey as a midfielder on nationally ranked teams. Led team to the North Atlantic Conference Title in 1994. Scored 27 career goals, 13 were game winners, 17 assists. Named Regional All-American in junior and senior years.
Varsity goalkeeper on lacrosse team for one year and recorded 152 saves.
On the softball team was named to two Regional All-American teams. Three time All-League in the NAC. Selected to the Division One All-American All-Star Game.
Batted .387, hit 9 doubles, 18 RBIs.
Holds school records for career hits (181), doubles (38), RBIs (82), career hitter (.325).
Softball coach at Newton North High School (Mass.) since 1998. Achieved a record of 324-164. Teams won 12 league championships and were in the state playoffs each year.
Field hockey coach for two years. Won league titles both years.
Assistant softball coach at Boston College.
Named to the U.S.A. Women's Field Hockey World Cup Team in 2018. At Barcelona, Spain was the leading scorer on the team.
Received B.S Degree from University of Delaware in Health and Physical Education, Masters Degrees from Boston University in Human Movement and Educational Leadership.
Inducted into the Neshaminy Sports Hall of Fame and the University of Delaware Hall of Fame.
Started 263 contests in three sports at University of Delaware. One of only three athletes to compete in three sports in a career at the University of Delaware.
3L—Brian Cassidy—Council Rock High School—1968-1972
Two-year starter on baseball team and three-year starter on football team. Named All-County and All-Area as a cornerback in football.
Four-year varsity career in wrestling. Two-year Sectional Champion, second in the District One Championship in junior and senior years, Regional Champion in senior year.
Named Outstanding Male Athlete in senior year.
At Rider College, placed third in the MAC Tournament in first two years and second in his junior year. At Millersville and Lafayette Tournaments won first place in his final two years.
For over 25 years was the head wrestling coach at Pennridge, Hopewell Valley, Steinert and Nottingham High Schools.
At Steinert, was named Coach of The Year on two occasions as the team won the league and county championships.
At Nottingham, his team won the county Championship.
4L—Chet Dalgewicz—Pennsbury High School—1959-1963
Three-year starter on the soccer team.
Two-year starter on the wrestling team. Lost only one dual meet.
Two-time Sectional Champion, one-time District One Champion and Regional Champion.
Only NCAA All-American Division One Wrestler in Pennsbury school history.
Four-year starter at East Stroudsburg.
Lost only one dual meet in four years.
Two-Time PSAC League Champion.
One-time Mid-Atlantic AAU Champion.
Assistant Wrestling coach at Princeton University for 22 years and Assistant Athletic Director.
Directed three NCAA Division One Wresting Championships.
President of the New Jersey Referees Association.
Inducted into the Pennsbury High School Sports Hall of Fame, East Stroudsburg Hall of Fame, National Wrestling Hall of Fame-New Jersey Chapter.
Associate Director of Athletics at Rider University for 15 years.
Golf coach at Rider for 14 years and was voted Golf Coach of The Year in 1990.
5L—Caroline Doty—Germantown Academy—2014-18
Native of Doylestown, was a four-year participant in basketball, soccer and outdoor track at G.A.
Scored 28 goals as a freshman on the soccer team.
Participated in the High Jump, Shot Put and 4X4 relay on the track and field team.
Named to the 2007 Parade Magazine Basketball Second Team All-American.
Led G.A. to three consecutive Inter-Ac League Championships.
In 2006-07 Times Herald named her as the Girls Basketball Player of the Year.
Named to 2007 2A First team All-State Team.
Named Pennsylvania State Player of The Year in 2007.
Selected to play on the U.S. team at Colorado Springs.
Received a basketball scholarship to University of Connecticut. Started 1,300 games.
Played on teams that recorded an overall record of 182-11 and won NCAA Championships in 2008-09, 2009-2010, 2012-13.
Broke record for consecutive 3 points shots made in a game going 6 for 6.
In her career, overcame three ACL injuries.
From 2013-19 worked for Nike World headquarters as a Women's Basketball Sport Marketing Service Representative, College Account Manager, WNBA/G League Account Manager.
In 2021 named Assistant Coach at University of Wisconsin/Madison.
6L—Dillon Evans—Council Rock South High School—2003-2007
Four -year member of the varsity wrestling team with career record of 136-38.
Four-time Sectional Champion, two-time District One Champion, Regional Runner-Up in junior and senior years. Qualified for the PIAA Championships all four years.
Named Academic All-American in 2007.
At West Chester University, he competed on the club team since there was no varsity team. He was the Lafayette College Tournament Champion ((2008), Middlesex County Champion (2009) and Northeast Conference Champion and Outstanding Wrestler (2009).
Two-time National Collegiate Wrestling Association National Champion in 2009 and 2010 with a record of 43-4.
Inducted into the Council Rock Hall of Fame (2017) and the Southeastern Wrestling Hall of Fame (2020.
7L—Michelle Hollister Houseright—Pennsbury High School 1993-1994
Transferred to Pennsbury from Allentown (N.J.) High School in 1993.
At both schools was a three-time USA Today Basketball Honorable Mention Honoree.
In senior year led team to a 27-7 record. Led team in scoring, rebounding, field goal %, free throw % and steals.
Named First Team All-State in basketball in senior year, SOL First Team and All Area Team.
Member of the field hockey and softball teams.
At Virginia Tech University was a forward/center on teams that earned a berth to the NCAA Tournament in 1995, 1998 and Sweet 16 in 1999.
In Freshman Year named Virginia Colleges and Universities First Team.
Scored 1,112 points in her career.
Held sophomore record for scoring average at 17.4 and rebound average at 9.1.
Scored 33 points against Fordham University.
Named Second Team All-Atlantic 10 in 1996.
Selected to ACC Women's Basketball Legends 2013 class.
Currently an Executive Sales Specialist at Eli Lilly Diabetes.
8L—Tom Kane—C.B. East High School
Head Coach of Girls Swimming team at C.B. East High School—1976-2022.
Team won 12 consecutive league championships from 1993-2005.
Team won the District One Championship in the 1985-86 season.
Team placed fourth in the PIAA State Championship in 1986.
Coached Susan Leatham who won the PIAA State Championship in 1986.
Many team members won silver and bronze medals at the PIAA State Championships.
Seven relay teams were named All-State and ten relay teams were named All-Americans.
Seventeen individuals were named to the All-State Team and ten were named All-Americans.
Ten individuals received Division One scholarships and six received Division Two scholarships.
Served on the District One Swimming Steering Committee since 1978.
Many of his swimmers were named to the All-League Team and All-Intelligencer Team in his tenure as head coach.
Inducted into the C.B. East Athletic Hall of Fame.
9L—Jen Long—C.B. East High School—2001-2005
Four-Year letter winner in field hockey and soccer.
First team All-State, First Team All-League, First Team All-Intelligencer (2002-2004), First Team All-America (2004) in Field Hockey.
Member of the PIAA State Championship Field Hockey team in 2002.
First Team All-League in soccer, 2005.
B. East Female Athlete of The Year in 2005.
At Penn State University in field hockey, was two-time First Team All American, two-time Big Ten First Team Defensive Player of The Year, two-time First Team All-Big Ten in 2007 and 2008
Named to the NCAA All-Tournament Team (2007), three-time First Team All NFHCA Mideast Region (2006-2008), NFHCA National Academic Squad (2005-2008), and Academic All-Big Ten (2006-2008).
Selected to the USA Under 19 Pan Am and Under 21 Team.
Assistant Coach at Harvard University (2010-2012). At Drexel University, graduated in theAccelerated Career Entry Nursing Program in 2013.
Inducted into the C.B. East Athletic Hall of Fame in 2018.
10L—Lisa Palmer—Truman High School—1983-1985
Two- year member of the field hockey team.
Three- year member of the softball team as starting pitcher.
Received full athletic scholarship to University of Virginia for softball.
Named All-American in 1989.
Named to the NCAA All-Regional Team in 1987 and 1988.
Established UVA records in wins (74), innings (861.2), completed games (102), games started (112). Still holds records for single season wins (27), shutouts (14) and assists (221).
Received Best Female Athlete Award at UVA.
Named to 50th ACC Anniversary Team.
Elected to Bristol Township Hall of Fame in 1997.
11—Christina Quinn—Central Bucks East—1993-1996.
Outstanding pitcher who posted a record of 60 wins and 20 losses in four years. Pitched 533 innings with 504 strikeouts and an ERA of 1.39.
Advanced to the District One tournament in 1993. The 1995 team won the school's first SOL and District One Championship. Christina posted a record of 27-2. In 1996 her record was 17-6.
Named to the All-Intelligencer First Team for three years, All-Area and SOL First Team Pitcher twice and Philadelphia Inquirer Player of The Year.
At the University of Virginia, started all four years as their pitcher. Holds several Top Ten pitching records (wins, strikeouts, ERA Average, completead games and shutouts). She also holds several UVA annual records (most wins and most games started in 2000, most innings pitched and most strikeouts in 1999 and 2000).
Named to the ACC All-Tournament Team in 2000.
Her team was the runner-up in three ACC Tournaments (1998, 99, 2001). She pitched two no-hitters in her career, 1996 against Louisiana Tech and in 1997 against Maryland.
In 1999 was inducted into the Central Bucks East Athletic Hall of Fame.
12L—Lindsay Rheiner—Council Rock North—2007-11
Outstanding athlete in lacrosse, winter and cross country for four years.
Named to SOL First Team and Bucks County Courier Times Team in three years in lacrosse.
Lacrosse Team won the league championships in junior and senior years.
Named to SOL First Team, Courier Times First Team for three years in cross country. Courier Times Cross Country Runner of The Year in sophomore and senior years. PIAA State Champion in senior year.
Team won the District One Championship in freshman year and SOL Individual Championship in sophomore year.
Second Place in PIAA Indoor Championships in 4X800 Relay in freshman and senior years.
Graduated from the U.S. Naval Academy in 2015.
Three-year starter in lacrosse as a midfielder.
Named to Patriot League All-Tournament Team in 2013.
Named First Team All-Patriot Team in 2014 in cross country.
While on Active duty in the Marine Corps (2015-2021) participated in several marathons.
Named USMC Female Athlete of The Year. Qualified for Olympic and World Military Games Marathons.
Participated in several Half Marathons and won the 2019 Marine Corps Historic Half Marathon in 2019 and the 10K 2020 USATF Cross Country Military Championship.
Also participated in Ironman events placing third in Age Group in 2022.
13L—Ed Riley—Neshaminy High School—1993-1996
Three-year starter on Neshaminy's baseball team.
Lead team to Lower Bucks County Championship in 1970-71.
Named to Courier Times First Team and All-Area team in junior and senior years.
Pitcher of The Year in 1970.
In 1970 pitched a no-hitter against Council Rock High school in 1970 to win championship.
Drafted by Montreal Expos in 1971 and signed major league contract in 1975.
Spent eight years in the Expos and Baltimore Orioles in AA and AAA minor leagues.
In 1981 signed with Phillies and attended spring training.
Inducted into Neshaminy Sports Hall of Fame.
14L—Jenn Wolfgang Rush—William Tennent High School—1991-94
Three-sport athlete at William Tennent. Four-year letter winner in soccer. Three-year starter on the basketball team and three-year letter winner on the field hockey team. Was named to the SOL and All-Intel First Team.
Received the Genuardi Award as Most Outstanding female Athlete at graduation.
At Kutztown University in 1996-97, was named to the PSAC First Team and All-American. Also named PSAC Player of The Year and Division Player of The Year as the team advanced to the Division II championship game.
Named Female Athlete of The Year at graduation.
From 2000-2005, was the head field hockey coach at Delaware Valley College. In her second year, the team set a record for wins and was named MAC Coach of The Year.
Inducted into the William Tennent High School and Kutztown University Halls of Fame.
In 2018 was named to the All- Decade Team at Kutztown and one of eighteen to the All-Time Field Hockey Team.
15L—Sara Sargent—Pennsbury High School—2013
Four-year letter winner in cross country, winter track, spring track.
Four-time All-League, four-time All District One and four-time First Team All-State in cross country.
Set the one-mile record.
Three-time national qualifier for cross country and indoor track.
Set the PIAA state record in the two-mile run.
Named Gatorade Pennsylvania Runner Athlete of The Year in 2011.
Received athletic scholarship to University of Virginia.
Three-year letter winner in cross country, indoor track and spring track.
Member of the ACC cross country team championship in 2015.
Received All Southeast honors at the 2013 NCAA Regional Championships.
Member of the University of Virginia Distance Medley Relay Team at 2015 Indoor ACC Championships.
Recorded the second fastest freshman Steeplechase time in school history.
16L—Karli Schilling—Central Bucks West High School—1992-96
Four-year letter winner in soccer.
NSCAA/Umbro High School All-American Team in twelfth grade.
First Team All-State and Philadelphia Inquirer Player of the year in twelfth grade.
Named First Team SOL and All Intelligencer Team in eleventh and twelfth grade.
Set school records for most goals in a career (74) and in a season (27).
Team member on four PIAA. State Girls' Soccer Championships, four District One Championships and three SOL Championships with a record of 94-3-1.
Member of Region One Olympic Developmental Team (1994-96) and Pennsylvania Olympic Developmental State Select Team (1990-1996).
Three-year letter winner on the basketball team. SOL champion in eleventh grade.
Won the Outstanding Athlete Award and voted Most Athletic in senior year.
As a freshman at Wake Forest University was named Freshman All-American, All Southeast Region Team Member and several All-Tournament teams.
Scored 15 goals and 14 assists during college career as a midfielder and defender.
Named to the ACC Academic Honor Roll in 1999-2000.
Olympic Developmental Program Head and Assistant Soccer Coach (2000-2007), U-13and U-14 females.
Swarthmore College Assistant Coach 2007-2009. Won Eastern College Athletic Conference South Championship 2007-2009.
Inducted into C.B. West Hall of Fame.
Graduated from Wake Forest with a B.A. and from LaSalle University with a M.A. in Clinical Counseling Psychology.
17L—Ted Schueller—Head Girls' Swimming Coach at Bensalem and Council Rock South High
Began his career at Bensalem High School where he was head coach for twenty-four years. His record there was 195-114-2.
Six girls won LBCL and SOL titles and three SOL relay championships. Val Hartman (1983) and Dana Puskas (1995) won District One Titles.
At Council Rock North High School his record was 91-7. His teams won six consecutive league titles and a District One Championship.
Over the years, his teams won 67 SOL championships and 23 relay championships. At the District One level, four girls won District One championships and two relay teams won the In 2014, Tommie Dillione won the PIAA State Championship in the 200 Freestyle.
Was named Coach of The Year by the Courier Times on five occasions. Was inducted into the Bensalem High School Hall of Fame.
At both schools, many team members named to the SOL Team, Courier Times Golden Team, Swimmer of The Year, All-State and N.I.S.C.A. High School All-American.
Nine of his teams were nationally ranked in the Top 25 in the country by the N.I.S.C.A.
DECEASED
Dennis Milne-–
1956-1960 Pennsbury High School
Varsity Golf team member for three years.
Varsity Soccer team member for two years.
Four-year member of the Wake Forest University Golf Team.
Received the Arnold Palmer Scholarship to Wake Forest University.
1964 Atlantic Coast Conference Team and Individual Champion.
1964 Bermuda Goodwill Champion.
1962 and 1963 Trenton District Amateur Champion.
PGA Golf Professional at Trenton Country Club 1966-2020.
Won the Philadelphia Section Senior Championship.
Qualified for the PGA Club Professional Championship nine times.
Member of eight Challenge Cup Teams.
Played in three Senior Tour Events.
Played in Pro Tournaments in Spain, Scotland, Mexico, Bermuda, Puerto Rico, Bahamas, Dominican Republic.
Named National Top 100 Teaching Pros.
Spaulding Best Pro in Northeast.
Golf Digest 1992 awarded him for having #1 Junior Golf Program in U.S.
Over 60 of his students earned golf scholarships in various colleges.
LEGENDS
Robert Buckanavage
1963 graduate Temple University, B.S. Health and Physical Education.
Member of the football and track teams.
1969 graduate Rowan College, M.A. Education Administration.
1994 graduate Temple University, Superintendent Letter of Eligibility.
1969-73–Pennsbury School District—Instructor of Health and Physical Education.
1969-74—Pennsbury High School—assistant football coach and offensive coordinator.
1973-75—Pennsbury High School–Assistant Principal.
1975-1998—Pennsbury School District–Director of Athletics, Health and Physical Education K-12 and Community Services.
1969-77–Varsity wrestling official.
PSADA Executive Director—1998—Present.
Initiated over 20 career accomplishments for PSADA.
President of Sport Wellness Group—1998–2015.
Author of over 20 publications concerning athletics, coaching, professional development and Athletic Administration.
Presenter at 12 PSADA conventions.
Presenter at several state conventions—Pennsylvania School Boards Association,
Pennsylvania Association of Secondary School Principals and seven state associations.
Presenter at several national conventions—National Association of High School Athletic Directors, National Association of Secondary School Principals, Secondary Schools Athletic Directors.
Facilitated the move of the Lower Bucks County League to the Suburban One League.
Inducted into the inaugural PSADA Hall of Fame, Shenandoah High School Wall of Fame, Pennsbury Athletic Hall of Fame, Jerry Wolman Chapter of Pennsylvania Sports Hall of Fame, NIAA Hall of Fame, National Association of Secondary School Athletic Directors Association Hall of Fame. Received SOL Lifetime Achievement Award.
Raymond Kelly
1971 graduate LaSalle University, B.A. History. Named Outstanding Senior.
1974 graduate Trenton State College—M.Ed., Guidance and Counseling.
1979 graduate Rider College—Administrative Certification.
1971-75 Social Studies Teacher at Poquessing Junior High School.
1975-77 Social Studies Teacher at Maple Point Middle School.
1977-79 Administrative Assistant at Maple Point High School.
1979-83 Assistant Principal, Co-Curricular Activities Director at Neshaminy Langhorne High School.
1983-93 Assistant Principal and Athletic Director at Neshaminy High School. Teams won 8 PIAA State Championships.
1993-2003 Maple Point Middle School Principal—Awarded a National Blue Ribbon School in 2002.
District Committees—Substance Abuse Committee Chairman, Steroid Abuse Committee Chairman, Lower Bucks County Athletic League Wrestling, Field Hockey, Soccer Chairman and Suburban One Athletic League Wrestling, Field Hockey, Boys and Girls Soccer Chairman.
Facilitated the movement of the Lower Bucks County League to the Suburban One League.
Hosted over 100 League, District One and State Championships.
Received Suburban One Lifetime Achievement Award.
Presentations at P.S.A.D.A. Convention—Academic Eligibility (1987), Substance Abuse Guidelines (1988).
1991-2017 was NIAAA instructor in Coaching Fundamentals and Sport First Aid to over 300 coaches.
Basketball Coach at Neshaminy Maple Point High School 1975-1977 and Poquessing Junior High School 1971-1975.
Volunteer Assistant Offensive Football Line Coach, Neshaminy High School 2017- Present.
Inducted into the Neshaminy Football Hall of Fame and received the Distinguished Service Award from the Neshaminy All Sports Hall of Fame.
Lou Pacchioli
1960 graduate of Easton High School.
Member of the football and baseball teams.
1964 graduate of East Stroudsburg University B.S. 1970 Masters in Education.
Four-year starter on the baseball team.
Signed contract with the New York Mets.
Played in East-West American Legion All Star Game.
Played in the Hurst Journal All Star Game in Yankee Stadium.
Two-time consecutive Batting Champion in Blue Mountain Baseball League 1963, 1964.
Inducted into the Blue Mountain League Hall of Fame, 1986.
Professor, Coach, Department Chairperson, Bucks County Community College for 37 years
Coached Baseball 30 years, Wrestling 14 years, Men's Soccer 4 years, Women's Soccer 4 years, Women's Volleyball 3 years.
Eastern Pennsylvania Conference Coach of the Year in Baseball 10 years.
Twenty Community College League Championships in Baseball.
William Tennent High School Athletic Director 14 years.
Chairperson of Football, Baseball, Tennis and Wrestling for Suburban One League.
Received Suburban One League Lifetime Achievement Award.
District One Chairperson for Football and eight years on the District One Committee.