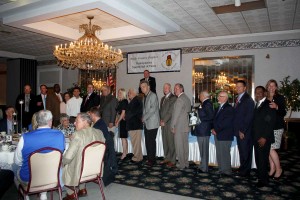 The Bucks County Chapter of the Pennsylvania Sports Hall of Fame proudly announces the inductees for the Class of 2014:
Living Inductees:
Bill Brundzo – Neshaminy High School and Memphis State University Football Player – Bill was an outstanding tailback and defensive back on the famed Neshaminy teams of the sixties.  He was an All-Lower Bucks performer on both sides of the ball, lettering in football, basketball, and track all 3 years.  After Neshaminy, Bill attended Memphis State on a football scholarship.  While there, he was a 3 year starter at cornerback where he set the school record with 15 interceptions.
Mike Carey – Central Bucks West and University of Pittsburgh Football Player – Mike played 3 years at West under famed coach Mike Pettine Sr.  He earned 3 letters and was named captain in his senior season.  In his Senior year, Mike won the prestigious Maxwell Award, was named Honorable Mention All-State, and First Team All-Bux-Mont.  After CB West, Mike attended Pitt on a full scholarship.  At Pitt, Mike was a 3 year starter and captain in his senior season; he was voted MVP for lineman in his senior year.  Mike was a Third Team All-America and First Team All-East.  He played in the Fiesta Bowl and the All-American Bowl and signed with the Oakland Raiders of the NFL.  Mike returned to CB West and coached from 1977 to 2000; he was the Assistant Head Coach from '91 to'99 and the Head Coach in 2000.  From '78 to '00, West won 8 PIAA State Titles and compiled the longest win streak in PA history with 59 consecutive victories.  Mike served as the Defensive Coordinator for North Penn's State Champs in 2003 and the Assistant Head Coach for Archbishop Wood's 2012 and 2013 State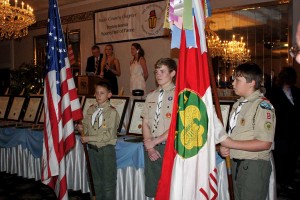 Champions.
Tyrone Crews – Bensalem High School and Kansas State University Football Player – Tyrone was an All-Everything Football and Basketball Player at Bensalem from 1972 to 1975.  After high school, he accepted a football scholarship to Kansas State University where he captained the team for 2 years, graduating in 1980.  He signed with the Kansas City Chiefs as a free-agent and made it to the final cut.  Tyrone then played for the British Columbia Lions of the CFL for 6 seasons where his team captured the Grey Cup in 1985.  Tyrone was awarded the Tom Pate Award from the CFL for community service.  In 1995, he became Head Coach of the Vancouver Trojans Amateur Football team where he coached for 6 seasons.  In 1997, Tyrone was named British Columbia Football Conference Coach of the Year and won the Gord Currie Canadian Junior Football Coach of the Year Award.  In 2010, he was inducted into the British Columbia Lions Wall of Fame.
Ed DiRugeris – Bensalem High School and St. Joseph's University Basketball Player – Ed was an outstanding basketball player at Bensalem from 1973 to 1975.  In '75, Ed was All-Lower Bucks First Team, Courier Times Player of the Year, Pennsylvania All-State, MVP of the of the US All-Star team in the Cleveland Capital Classic, MVP of the Donofrio Classic, and a selection to the Top 100 USA Team of the All American Coaches and Athlete Magazine.  After Bensalem, Ed attended the University of South Carolina on a scholarship where he played his freshman year; he left USC for St Joseph's University in '77 where he finished his collegiate career.  In '79, his senior season, Ed captained the Hawk's team.
Dave Frederick – Bishop Egan High School Football and Basketball Player – Dave is the only athlete to be named the MVP of the Philadelphia Catholic League in both football and basketball.  Dave was First Team All-Catholic in both sports and was given the Outstanding Player Award by the Philadelphia Sports Writer's Association in 1964.  In football, Dave was named First Team on the Blue Cross/Blue Shield All-Scholastic Team, First Team Eastern Pennsylvania, and First Team Daily News All-City Team.  He attended Temple University on a football scholarship where he started at right guard in his sophomore season.  A knee injury ended his career after that season.  After college, Dave became the Head Track Coach at Cape Henelopen High in Delaware where his teams won 5 state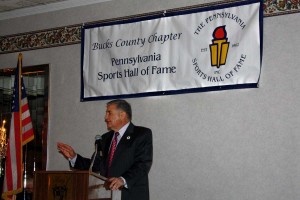 titles.
Melissa Hefner – Pennridge High School and the University of Delaware Field Hockey and Lacrosse – Melissa was one of the top two-sport athletes in the history of the University of Delaware Athletics.  She was a 4 year starter in both field hockey and lacrosse from 1993 to 1997, earning MVP and All-Conference awards in both sports. Melissa was a two time All-America East Conference and All-Mid-Atlantic Region forward in field hockey, leading the team to 4 straight winning seasons under coach Carol Miller.  She scored 43 goals to rank #5 all time at Delaware, and she set a school record scoring a goal in 11 straight games.  In lacrosse, she was a standout mid-fielder who scored 59 career goals, including 30 as a senior in 1997.  She was selected America East Player of the Year and was twice named All-America. Melissa was a member of the US Women's Lacrosse Team.
Paul Horwatt – Woodrow Wilson High School Football and Basketball Player – In 1962 and '63, Paul was an All-Lower Bucks First Team selection at running back.  He was voted Courier Times Back of the Year in '63 and selected to the All Delaware Valley 33 First Team at running back; in '63, Paul was the Delaware Valley Scoring Champion with 114 points.  Paul was Honorable Mention Big 33; he finished his career with 222 career points.  In baseball, Paul was Wilson's starting catcher for 3 years; he was a member of the Tiger's 1964 Lower Bucks Champions.  In '63 and '64, he was voted First Team All Lower Bucks catcher.  Paul is a member of the second induction class in the Bristol Township Athletic Hall of Fame.
Tom Kaczor – Bishop Egan High School and Tarkio College Basketball Player and Holy Ghost Prep Basketball Coach – At Egan, Tom was a prolific scorer, scoring 991 points in 2 seasons and 1665 points in his high school career.  Tom played college ball at Temple and Tarkio College; at Tarkio, he scored 46 points in one game.  After college, Tom went on to coach basketball at 3 Bucks County high schools, Holy Ghost Prep, Bristol, and Morrisville; he compiled an overall record of 358 – 115.  At HGP, Tom's teams won 2 PCIAA District Championships in '71 and '72, 2 PIAA District Championships in '75 and '77,  the Class B Stae Title in '72, and the Class C State Title in '74.  At Bristol, Tom's team won the PIAA District Championship in '88.
Frank Lichtner – Council Rock  and University of Florida Swimmer – Frank was a High School All-American Swimmer from 1968 through 1971.  He won 6 PIAA State Championships, 4 in the 200 meter freestyle and 2 in the 400 meter freestyle.  After high school, Frank attended the University of Florida from '71 to '75 where he received First Team All-American honors in the 800 meter freestyle relay.  He is presently the Head Coach at LaSalle College High School where his teams have won every Philadelphia Catholic League Championship from 1987 to the present and the National Championship 10 times.
Scott Stankavage – Central Bucks East,the University of North Carolina and Denver Broncos Football Player – Scott is one of the all time greats in Central Bucks history.  In basketball, he led East to 2 league championships and the PIAA State Semi-finals in '79 and '80.  He averaged 25 points per game and was selected as a McDonald's All-America nominee.  In football, Scott quarterbacked East to the league title in the  1979 season and was an AP/UPI All-State First Team selection.  Scott went on to quarterback North Carolina to 4 Bowl games in his collegiate career, setting several Tarheel records along the way.  After college, he went on to play 3 seasons with the Denver Broncos of the NFL.  Scott was the only UNC player to quarterback in the NFL in the 100 year history of Carolina Football until last season when TJ Yates played for the Houston Texans.
Linda Tait-Webster – Central Bucks East High School and the College of William & Mary Field Hockey and Lacrosse Player – Linda graduated from East in 1986 accumulating 8 varsity letters: 3 in field hockey, 3 in basketball, and 2 in lacrosse.  She was selected to All-League Teams 6 times, All-Area twice, and All – America once in lacrosse.  In her senior year, she was MVP in field hockey, basketball, and lacrosse.  At William & Mary, Linda started all 4 years in lacrosse, earning First Team ALL – America honors in her senior year.  She was also a 2 year starter in field hockey, earning All – South Atlantic Conference honors in her senior season.  Linda was a member of the US Women's Lacrosse Team in her junior and senior years.
Deceased Inductees:
Dale Delise – Pennsbury High School and Shippensburg State University Athlete – Dale was one of the finest all-around athletes ever in Bucks County.  He was All – Lower Bucks in football and baseball; in 1972 Dale was the Courier Times Football Player of the Year and the Maxwell Award winner in baseball. He was UPI All-State Second Team in football and All – State Honorable Mention in baseball.  At Shippensburg State, Dale was a 1978 American Baseball Coaches Association All – American and the owner of the best slugging percentage in all of Division Two at .864.  Dale also owns the record for the Best Single Season Batting Average in the Pennsylvania State Athletic Conference at .475.
Al VanWright – Bristol High School Athlete – Al was an All – League and All-Area Split End in 1957; in basketball, he was All – Area Second Team, and in baseball, he was a Second Team All – Area pitcher who hit .427.  After graduating from Bristol, Al played semi-pro football for St. Ann in Bristol, the Media Giants, the Bristol Stars, and McCullough's All-Stars.  He went on to play for the New York Titans of the NFL.
Legends:

Dick Kratz – Baseball Coaching Legend
Roman "Flit" Paglione – Bristol High School and Penn State Gymnast  – Roman overcame polio in both legs to become the 4X National AAU Gymnastics Champion in the rope climbing event, and an alternate for the 1936 USA Olympic team while still in high school.  At Penn State, he captured the 1942 team; he is a member of the Bristol High School Hall of Fame and the National Gymnastics Hall of Fame.  After his competitive career, Roman became one of the most respected judges in all of gymnastics.
Will Reeser – Council Rock Swimming Coach from 1969 to 1995.  Will compiled a record of 319 – 43 for his career, an 88 per cent winning percentage.  Will's teams won 14 league championships; he coached 5 All – Americans and 21 Academic All – Americas.  Will is a member of the Pennsylvania Swimming Hall of Fame.