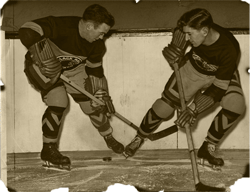 Membership in the Sports Hall of Fame is open to all sports-minded individuals interested in perpetuating the memory of athletic greats who have brought recognition to this Commonwealth during their careers – either through their own achievements, personal influence or contributions. No salaries are paid to any officers, chairmen or committee heads. All serve on a volunteer basis.
Meetings are held at noon the second Tuesday of each month at the Bucks County Visitor's Center.
Join either using secure PayPal option:
To join by mail, click on the link below to download, print and fill out the Registration Form and mail with your dues check ($7 payable to BCSHF)
BCSHF
c/o Sheila Murphy

14001 Kelvin Ave.
Philadelphia, PA 19116
or email:

[email protected]



VOTE ONLINE HERE
CLICK HERE TO ACCESS THE ONLINE VOTING FORM
You must be a paid up member for your vote to count. You can join online via Paypal or by mail. Print and mail the registration form with a check for $7 payable to BCSHF.