The Bucks County Chapter
of the Pennsylvania Sports Hall of Fame
This year's banquet is postponed until
April  2022
Dear Friends
Due to the uncertainty of the current situation, we feel it would not be wise to hold a banquet this year. Hopefully by next April everyone will have received their vaccine and Covid 19 will just be a bad memory. In the meantime, we pray that you all have a safe and heathy 2021.
It is with deep regret that we have to postpone this year's Bucks County Sports Hall of Fame Induction Ceremony.  We have dedicated much time to make this year's induction an enjoyable and very special event for all those involved.
We are living in very challenging times. The Executive Committee has listened to the most reputable medical authorities at the national, state and local levels in the last few days.  We have witnessed school closings especially in the counties surrounding Philadelphia.  Major athletic and entertainment organizations have cancelled their events.
Members of our Executive Committee are former coaches, teachers and administrators who strongly believe in the health, safety and welfare of those that are entrusted to us.  We do not want to endanger anyone attending our event.  Our governor has strongly suggested that large group activities should be cancelled. We are faced with uncertainty in the next weeks and months.  We feel that the most responsible manner in which to deal with this pandemic is the move our banquet to next year in April.  There is really no clarity in planning events in the near future. We will announce a specific date for the banquet in April 2021 in January.  Our booklet for the banquet is almost complete.  We will keep all the information, including the ads in place for next year.  If you purchased a ticket or bought an ad, it will be good for next year.
Hopefully all of you will be able to attend.  I will be in touch with each of you when the new date is announced.  Please contact your families and friends of our change.
Respectfully,
Executive Committee of the Bucks County Sports Hall of Fame
Congratulations to
Bucks County Chapter
Pennsylvania Sports Hall of Fame
2020 HONOREES  –  INDUCTION WILL BE HELD NEXT YEAR
Addie Micir
Kelly Kopack Kaufman
Joseph Kiefer
Ralph Tamm
Lauren Crandall
Tyrone Lewis
Dana Mitchell
Kristen White Christman
Amanda Burke
Wayne Emme
LEGENDS
Paul Wilson
Fred Richter
DECEASED
Dennis E. Warg
The mission of the Bucks County Sports Hall of Fame, a non-profit organization, is to recognize individuals who through their commitment, sacrifice, and dedication in amateur and/or professional sports at the post high school level have brought pride and distinction to the county.
Those inducted have represented athletics with the highest standards of fair play, honesty, integrity, and sportsmanship and have continued to exhibit these standards throughout their lives.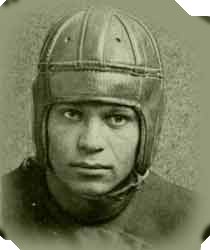 The Bucks County Sports Hall of Fame is a chapter of the Pennsylvania Sports Hall of Fame. The purpose of our organization is to honor those Bucks County individuals whose credentials in athletic achievement merit induction into the Pennsylvania Sports Hall of Fame.  For this reason, induction into our chapter hall of fame requires exceptional credentials.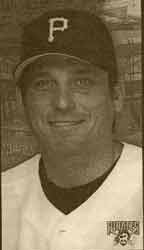 Honorees are nominated and elected to the Bucks County Chapter and the Pennsylvania State Halls of Fame by our members.You can learn how to become an active member.
NO OFFICER IN THE  LOCAL CHAPTER IS PAID. WE ARE ALL VOLUNTEERS.
MEETINGS ARE HELD THE SECOND TUESDAY OF EACH MONTH AT THE BUCKS COUNTY VISITOR'S CENTER AT NOON.
President                 Sheila Murphy 
Vice President       Pat Toner
Treasurer               John Chaump
Secretary               Karen Sangillo