Bob Baxter,  Neshaminy football player from 1961 to 1963 -1962 All-State Second team, 1963 All-State First team. Named to the 1963 High School All-American Team. Scored 365 points in 3 seasons at Neshaminy. Wide receiver, punter and kick returner at University of Memphis. Drafted by the Cleveland Browns in 1968.
Debbie Black,  Archbishop Wood High School Basketball- played 18 professional basketball seasons retiring in 2005. After an All-Catholic career at Wood, Debbie won 12 varsity letters at St.Joseph's University. Led St. Joe to 2 Big Five Titles and an Atlantic 10 Title; she is the all-time leader in Assists(718) and steals (572), 1988 All-District and All-Atlantic 10 first team, 1986 Second Team and 1986 All-Rookie team.Played for the Hobart Islanders of the Australian Pro league from 89 to 96;Colorado Xplosion of the American Basketball Association from 96 to 98. From 1999 to 2005, she played in the WNBA. When she retired., she was ranked #8 in career steals(315) and #10 in career assists (612) and she ranks first in career steal to turnover ratio. 2001 WNBA Defensive Player of the Year with the Miami Sol. Presently she is the assistant coach at Ohio State.
Bob Hart, Morrisville High School- 1956 -59. 1957 All- Lower Bucks Football Team, Lower Bucks County and District One Shot Put Champion; 1958 All- Lower bucks, Delaware Valley, Trenton Times ,and Philadelphia Area Teams, UPl All State Team, Sporting News All-American Team. 1958 Lower Bucks Shot Put Champion, District One Shot Put Champion, Delaware Valley Shot Put Champion, Pennsylvania State Shot Put Champion and State Record Holder, National Indoor Shot Put Champion. Penn State Football letter winner in 1960,61, and 62. Played in the 59&60 Liberty Bowl and the 61 & 62 Gator Bowl. Member of 60,61,and 62 Lambert Trophy Winners. Head Football Coach at Delhaas High from 1971 -74; Head Football Coach at Bensalem from 1975 to 1982. Coach of the 75 Lower Bucks Champions. 1990 to 1999 Bensalem Athletic Director. Winner ofthe1989 Courier Times Long Service Award and the 1999Twin SPOtts Award. Member Bensalem Athletic Hall of Fame.
CD Mock, Council Rock wrestler and present Head Coach at the University of North Carolina in Chapel Hill, NC. 1978 PA State Wrestling Champion while at Council Rock. 2005 and 2006 ACC Wrestling Coach of the Year. As a wrestler, he became North Carolina's first NCAA Champion in 1982 at 134 pounds; his record that season was 35-0. He won 3 ACC titles and was a two-time All-America with a career record of 108-9.
Vic Napolitano, Coach of Pennsbury High School Baseball team from 1965 to 1993. His teams won 13 league titles, 2 District One titles and reached the PIAA Final Four twice. Overall record of 403 – 156. One of the finest athletes ever to attend Temple University. He played on 1951 Temple NCAA Soccer Champions, played Varsity Basketball at Temple, and captained the Temple Baseball team in 1952. Member of the Temple University Athletic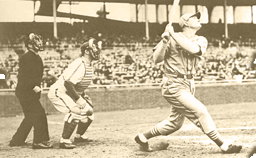 Hall of Fame. Never played in a losing soccer game in high school or college. Signed a professional baseball contract with the St. Louis Cardinals in 1952; played 4 years of pro ball. Winner of the 1994 Courier Times Twin Sports Award.
Ann Parsons, Morrisville High School- the driving force behind female interscholastic sports participation in Bucks County from 1947 to J 954. In 1955 her programs in basketball and softball joined the Lower bucks Girls League. In 1956 her hockey program joined the league. In 1964,65,and 73, her basketball teams won the league title. In 1971 her hockey team won the title. Since 1979, the Monisville Girls' Athletic Club gives the "Ann Parsons Scholar Athlete Award" to a deserving female athlete.
Bill Preston,  Council Rock High School Track and Cross Country Coach from 1968 to 1996.His Cross Country teams won 8 PIAA State Titles, 11 District One Championships, and 17 League Championships. His track teams won 12 League Championships. No coach in the history of Bucks County Sports has won as many PIAA State Titles.
Vince Reed, "The Voice of Bucks County Sports" for the past 42 years on WBCB radio 1490. Vince has been behind the microphone for more than 6000 sporting events, including 9 yTS. As the voice of Villanova Football and 5yrs. as the voice of Villanova Basketball. Vince was also President of the 1969 Levittown Babe Ruth Baseball team that was runner-up in the World Series. Recently Inducted into the Delaware Valley Chapter of the National Football Foundation and College Football Hall of Fame.
Mike Vreeswyck, 1981-85 Morrisville Basketball Player. Led PA in scoring as a Senior with a 33.5 per game average. Third Team All-State as a junior; First Team All-State as a Senior; McDonald's HS All-American Honorable Mention; finished HS career with 2019 points. Three year starter at Temple University Holder of every 3-point record at TU; 10th leading scorer of all time at Temple (1650 pts.). Member Big Five Hall of Fame and Temple University Hall of Fame. Played professionally in Europe for 9 seasons.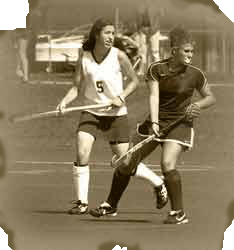 Cindy Woodward,  Morrisville Softball – Cindy started 4 years at Morrisville, making the All-Bicentennial League Team in all 4 years. She received the Greater Bucks County Chapter of Softball Officials Outstanding Player Award in her senior year. Pitched BCCC to second place in the regional tournament. 1986 All-American Team pitcher at College of New Jersey with a .061 ERA and a 17-1 record. Pitched on two College of New Jersey NCAA Champions in 1985 and 1987. Pitching coach at Princeton University, member College of New Jersey Hall of Fame and the Morrisville High School Hall Of Fame.
Mike Pettine, Central Bucks West H.S. Football coach. Perennial power house team, winner of multiple state championships.
Deceased Inductees:
Anthony "Chic" D'Angelo,  Athletic Director, Basketball, Football, and Track Coach at Bristol High School from 1952 to 1977. Founding father of the Bicentennial Athletic Conference and driving force behind the reorganization of the Lower Bucks County League as it grew throughout the 1960's. His Bristol Basketball teams won numerous league and District One titles; however, his greatest contribution was his commitment to fostering the growth of the Lower Bucks County and Bicentennial Leagues.

Harry E. Franks,  Neshaminy Head Football Coach from 1952 – 1959. He compiled a record of 69 – 10 – 2 while winning outright or sharing the league title during that time. Known as the Father of Neshaminy Football. Founder of the Lower Southampton Recreation Program. The Neshaminy Football Stadium is named after him.
Honorees of Distinction
The Bahr Brothers,  professional football kickers and soccer players
Casey Bahr
Chris Bahr
Matt Bahr