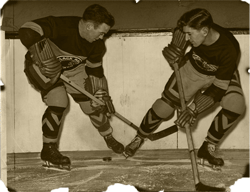 Membership in the Sports Hall of Fame is open to all sports-minded individuals interested in perpetuating the memory of athletic greats who have brought recognition to this Commonwealth during their careers – either through their own achievements, personal influence or contributions. No salaries are paid to any officers, chairmen or committee heads. All serve on a volunteer basis.
Meetings are held at noon the second Tuesday of each month at the Bucks County Visitor's Center.
Annual dues: $5
Lifetime Membership $75
Join by Mail
To join by mail, print and fill out the printable Registration Form and mail with your dues check to:
BCSHF
PO Box 741
Newtown, PA18940
Join Online
Fill in the form on the contact page and submit to join online. Information will not be shared. You can also pay your dues online via our secure PayPal account.